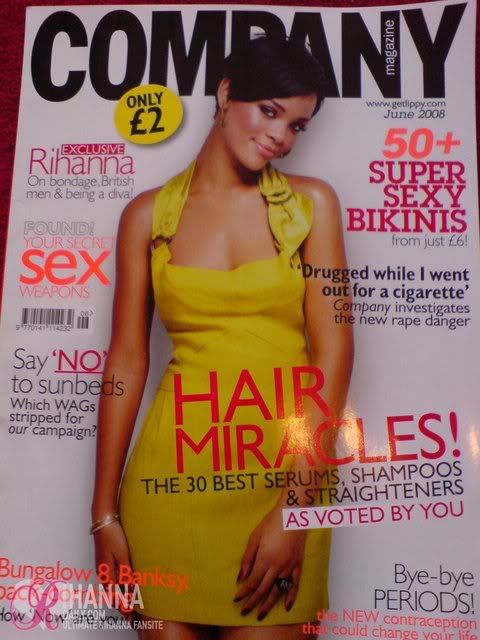 Check out Rihanna on the June 2008 issue of Company magazine. I am starting to get tired of that haircut, but I will save that for a futute post.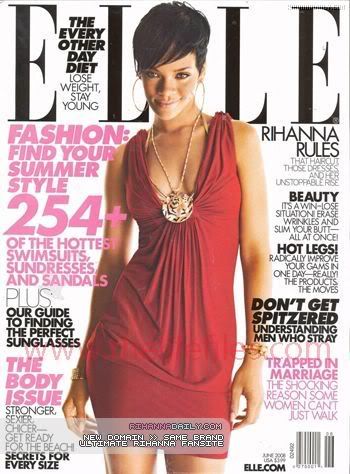 She is also on the June 2008 issue of Elle Magazine. I finally had a chance to read this interview, since my co-workers were basically naggin' me about it. During the interview, Rihanna admits that her and Chris Brown 'have always been friends, but they are closer now'. Like we did not know that already. Click
here
to read the interview.
[Scans:Rihannadaily.com]
What next?
Enjoyed this post..please do not forget to

Suscribe

with your email address to receive future updates!