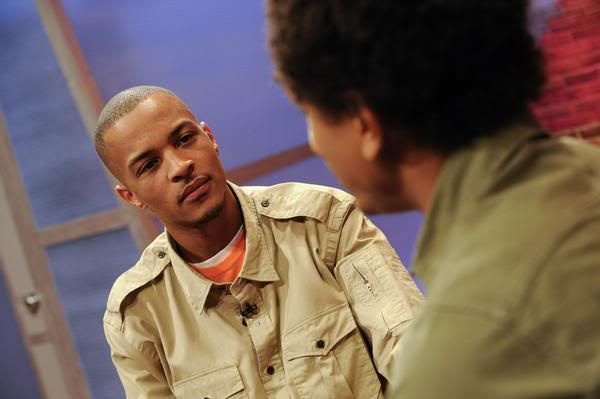 The highly anticipated Bet exclusive segment of 'T.I. speaks' aired last night at 7:30pm. I am pretty sure lots of fans along with myself were anxiously awaiting for that 30 minute show where we had a chance to see T.I. answered very deep questions that we all have been asking ourselves following the Oct.2007 over-publicized ordeal. I have to admit that I did not expect that level of maturity in him concerning that event. When Bet black carpet co-host Touree threw questions at T.I., he gave very mature responses and remained very humble.[Click Here] to view the video courtesy of worldstarhiphop.com
What next?
Enjoyed this post..please do not forget to

Suscribe

with your email address to receive future updates!