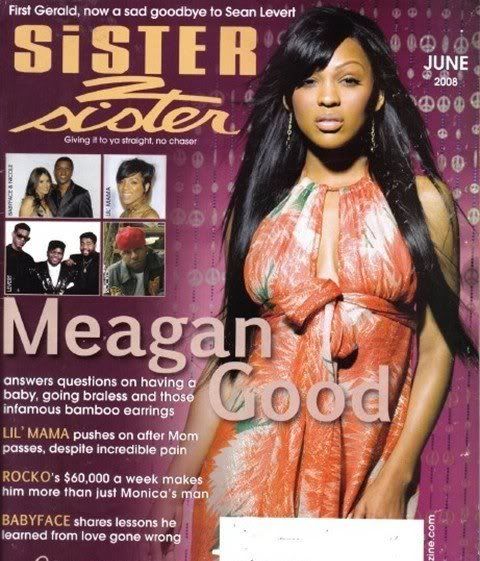 Actress
Meagan Good
is on the June 2008 issue of Sister2Sister magazine. I keep asking myself why doesn't she try a new hairstyle?! I am starting to get really aggravated with that, but besides the hair. Homegirl is doing the damn thing so we shouldn't be mad at that. I heard a rumor once that she had fake lips..*looks at cover closer* ....*pause* Naw! I don't think so.
[spotted:
NecoleBitchie
]
What next?
Enjoyed this post..please do not forget to

Suscribe

with your email address to receive future updates!