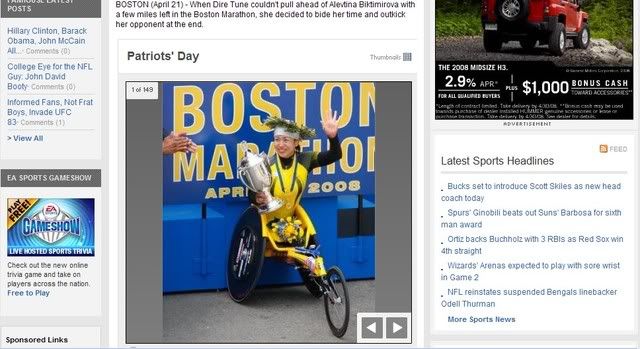 When I opened my inbox after my after noon nap, I found this story very interesting. Today I was very upset at the people at channel 4 CBS when they did not play my soap opera addiction(s) 'The Young & The Restless' and 'The Bold & The Beautiful'. But that all dissapeared after being informed that a japanese woman named Wakako Tsuchida in a wheelchair won 'The Women's wheelchair Division of 112th Boston marathon! Yay! girl power. Can you imagine yourself running a marathon in a wheelchair? I can't so props to her.
[Thanks to Repping Beantown reader Sheena for sending this over] :)
What next?
Enjoyed this post..please do not forget to

Suscribe

with your email address to receive future updates!