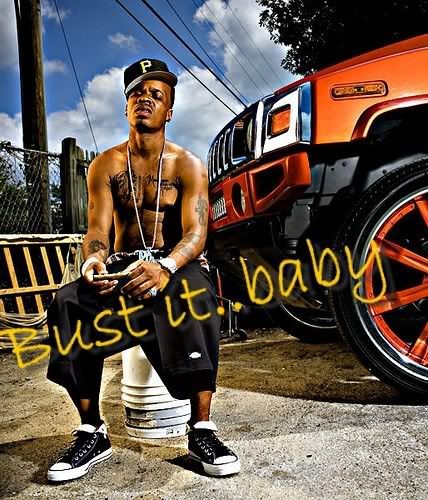 Gotcha! I know what you were thinking but hell naw! My ex boo
Plies
has landed the no.6 spot on Forbes new artist(s) Not bad, homey is doing good for himself. I guess he can send out a nice post card to T-Pain. By the way..sorry but I must ask. Does anyone by any chance knows what a "Bust-it-baby" is?
No. 6: Plies It was clearly a good year for Florida hip-hop debuts. Plies hails from the somewhat unlikely rap center of Fort Myers, from where he launched a career that has already yielded two hit singles, "Shawty" and "Hypnotized," which featured appearances by T-Pain (the man gets around) and Akon, respectively. In addition to selling a boatload of song downloads and ringtones, Plies' debut album The Real Testament sold 457,583 units in the U.S. through the end of February 2008, according to Nielsen SoundScan, the best performance of any rapper on our list after Soulja Boy.
What next?
Enjoyed this post..please do not forget to

Suscribe

with your email address to receive future updates!