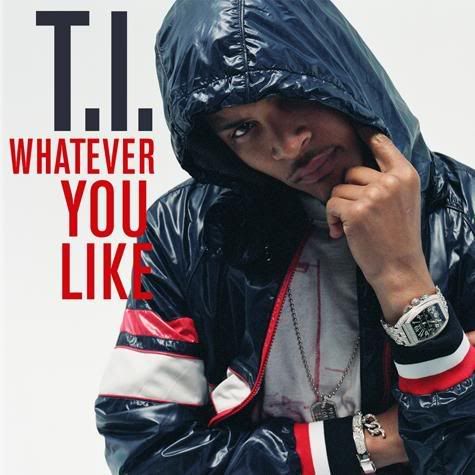 I am pretty sure if you are a hip-hop fan, let alone a
T.I
. fan you would be interested in knowing the words or reasons behind T.I. latest
album cover artwork
for 'Paper Trail'. In an email sent to MTV news on Monday, the rappers elaborates on why he chose this particular album cover for his sixth LP.
We didn't want to just do a typical cover, especially for my sixth album," T.I. told us via e-mail. "I wanted to try something a little more different. The illustration for Paper Trail pays an obvious homage to my rekindled affinity for writing my lyrics down as well as displays my commitment to keep my art slanted towards the abstract.
In other news, if you thought 'No matter what' or 'Swing your rag' was the first single from Paper Trail..guess again. A reader has recently informed me that in a myspace blog entry posted today on his music page, it reads:

Wednesday, July 16, 2008 1st Official Single "Whatever You Like" off PAPER TRAIL has arrived! Check out my audio player right now to hear the 1st official single "Whatever You Like" produced by Jim Jonsin, off my new album PAPER TRAIL in stores September 9th!
What next?
Enjoyed this post..please do not forget to

Suscribe

with your email address to receive future updates!