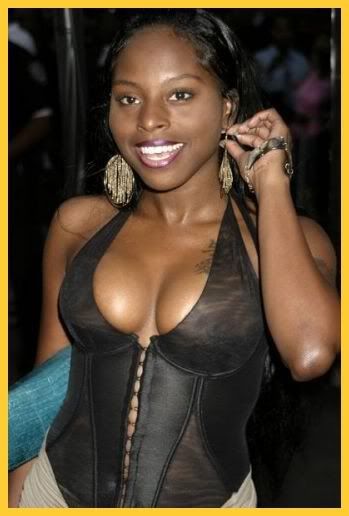 or so he says. Chaz "Slim" Williams,
Foxy
Brown
's former manager and Ceo of Black hand entertainment declared on Shade 45's Lip Service that he was
'prepared for war
.' There is not really much to tell on this story besides that Williams and Foxy parted ways business wise and Slims is allegedly making threats. Don't ask me why, because lord knows I don't know nor give a damn. But allhiphop.com says:
The pair are at odds over Brown's Koch Records release Brooklyn's Don Diva, which Williams assembled and produced while the rapper was incarcerated for violating her probation.
In other Foxy Brown news, her upcoming album will be titled 'Black Roses' no release date have been released as of now. Foxy quit getting yourself locked up dummass!
What next?
Enjoyed this post..please do not forget to

Suscribe

with your email address to receive future updates!