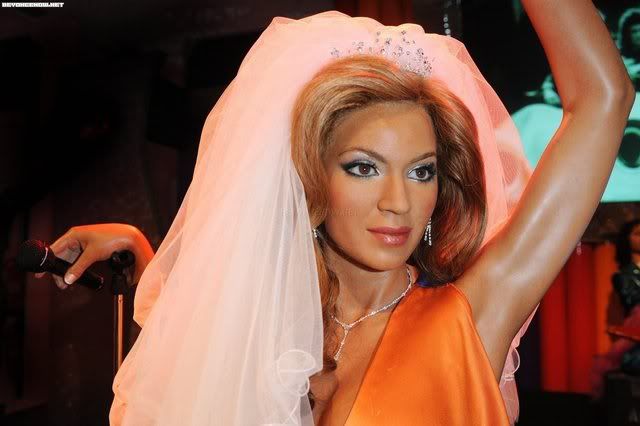 Whoever thought Beyonce was going somewhere, think again! Not even a good three days has passed since word has been going around that Beyonce got married to her long-time boo Jay-Z. Someone took the time to create wax figures of Beyonce on her wedding day..*laughing* Y'all couldn't pick a better dress? I mean damn! BeyonceNow.net's decription of these photos :)
Madame Tussauds reveal a waxwork of Beyonce Knowles dressed in wedding attire to mark her engagement to American hip-hop singer Jay-Z in central London.
What next?
Enjoyed this post..please do not forget to

Suscribe

with your email address to receive future updates!