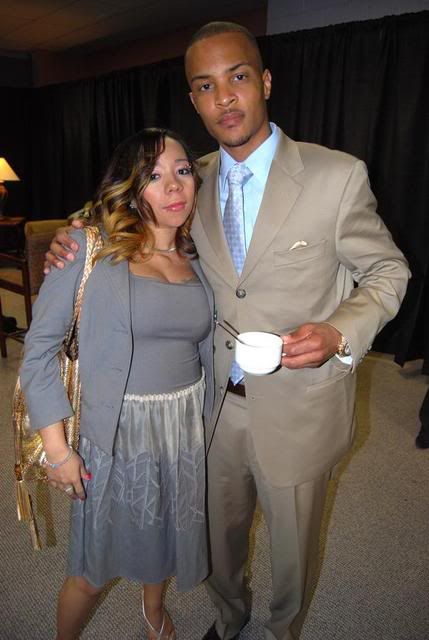 I am pretty sure right now that most of you are aware that southern rapper
T.I.
better known as the "
only
" King of The South plead guilty on March 27th in a Georgia court of law to federal weapons possession charges. This surely came as a shock to outsiders like myself, but I guess it was well agreed/known amongst the Grand Hustle family judging from several photos seen circulating on the internet. T.I. was sentenced to one year on house arrest, and one year in jail. But not before he completes a gangload of community services. 1,000 hours of a total 1,500 hours of community service to be exact.
Rapper T.I. pleaded guilty Thursday to federal weapons possession charges and is to be sentenced in one year, after completing a period of community service. In the year that he is awaiting sentencing, T.I., whose real name is Clifford Harris, must complete at least 1,000 hours of a total 1,500 hours of community service, talking to youth groups about the pitfalls of guns, gangs and drugs. Harris, 27, who was dressed in a gray business suit, told the judge he understands the terms of the agreement. He pleaded guilty to possession of an unregistered firearm, possession of machine guns and possession of a firearm by a convicted felon.[SOURCE]
What next?
Enjoyed this post..please do not forget to

Suscribe

with your email address to receive future updates!