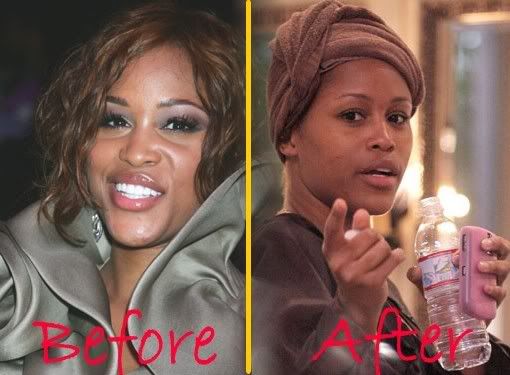 EVE
Kimtrick Kardashian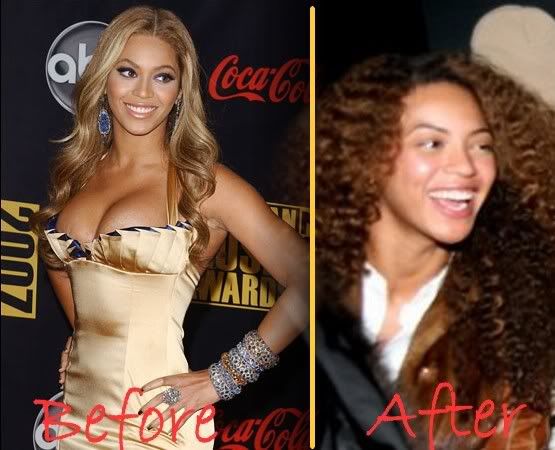 Beyonce "Hov" Knowles
Jessica Dummy Simpson
While browsing the internet today. I began to realize something, waaay more than half of these so-called pretty woman in the music industry are not as pretty nor fab as their label/company are persuading them to be! Well ofcourse I knew that, but imagine if every single one of them came out their house in their "after" mode. The world would be a f*ck up place! I think some of these women did have their true,natural beauty, but "we" the audience failed to see that because they are always wearing a sh*t load of make-up on a daily basis! I look better than half of these chicks without no damn make-up on. Now don't get me wrong ,I'm not knocking down make-up.
Still there should be a time where you don't have to worry about feeling comfortable with yourself in your own skin. That's a big problem going around right now image wise. What they fell to realize is there is nothing wrong with applying a light make-up or even nothing at all! For some, I think now it's too late since all them chemicals have drained into their skins and landed them in the "after mode" as you viewed above. :(
What next?
Enjoyed this post..please do not forget to

Suscribe

with your email address to receive future updates!