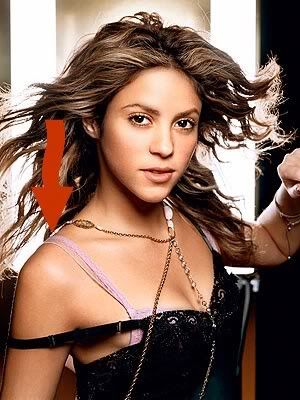 Bidders from ten different countries gathered around recently to place individual bids on columbian pop-star singer
Shakira
's personal items from her 2007 "Oral Fixation" tour. Fans were willing to pay for Shakira's bra that was up for three thousand dollars!ain't that a b*tch? I wonder what my bra would cost in that case since I
am
a size double"D".
If you think that's crazy...someone bid $14,000 just to meet homegirl! When I first read this article,I was thiking WTF. But I quickly realized that a fan can have the tendency to go overboard when it comes to their (idols). So,never mind. [SOURCE:NYDAILYNEWS]
What next?
Enjoyed this post..please do not forget to

Suscribe

with your email address to receive future updates!