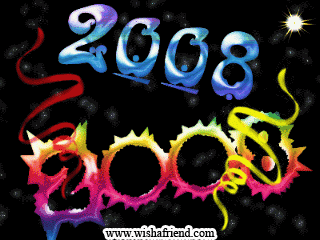 Hey RBTF readers,supporters. We are officially back on track now,as you might of notice things were cut off for the last two weeks, but that is dealt and over with now. The year of 2007 was a great one, but I think it could of have been better.I still have to thank god that I am still here. I look forward to having a dope ass year with this blog in 2008, it is definetly starting to reach the eyes of the "get you there folks" :) and the haters hehe! I am thankful and very exited about that,and I thank all the ones who appreciates what we do here at RBTF. We (me,Shaina) always try and provide you with the real ones and if wrong at times, admit to our mistakes. Which is the one quality that have helped RBTF to be standing. Once again, I thank everyone and especially fellow bloggers [AFTER THE CUT]. Please see list Below bloggers who linked/visits us frequently and show them love also. They are all listed under "affiliates" section.New Look coming soon and Have a Happy New Year! Let's do it big with this first official '08 post :) AllThatsfab , Jen's Juice , MrsGrapevine , Urban Hoopla , Stylerazzi , Quick Catch-up , NecoleBitchie , ClubDiva , Urban scanz Xscape Sightings , AND all the ones I might have forgotten, I luv you!lol!
What next?
Enjoyed this post..please do not forget to

Suscribe

with your email address to receive future updates!