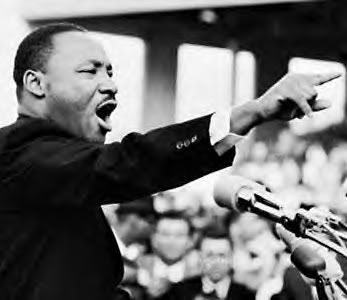 On Thursday the 17th of January night, Boston Public schools students/teachers had re-united once more for The 26th annual Celebration to Honor
Martin Luther King,Jr
. We at
RBTF
was present on the scene and I have to say I enjoyed this event more than a T.I. concert, lol! All the kids did a great job on their performances. But I have to give it to the crowd pleaser Social Justice Academy (HydePark High School) for their mind blowing performance. SJA took the stage with 3 talented hip-hop dancers, then came two beautiful angels provoking peace, following that they displayed a gang-banging rivalry scene between two infamous gangs. You would think that they were done! but not quite. Dr.King impersonator came between them demanding peace and wisdom which they thought of and in the end for the big finale. Everyone came together, displaying the dream that one man had, a dream that will be achieved completely one day. Can you believe that all done was done to the rhythm of Twista feat. Faith Evans smash hit "Hope".Once again, shout out to the Hyde Park High school. You guys did the damn thing.
What next?
Enjoyed this post..please do not forget to

Suscribe

with your email address to receive future updates!