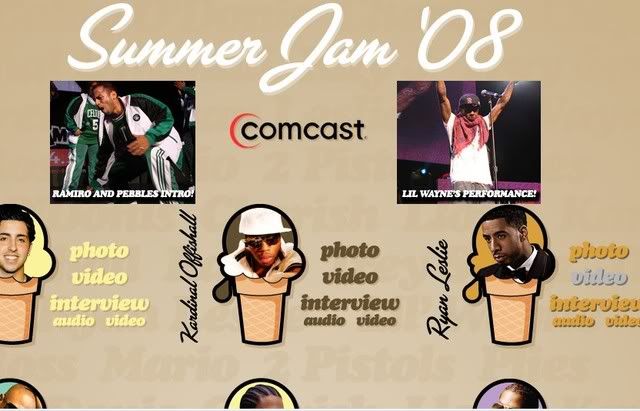 I know I'm a hella late with this one, but y'all know a chick was having some issues. Anyways consider this post as a brief
Beantown Summer Jam
re-cap for all those who did not attend or don't know how to google it *wink* My peeps who got to attend the show a couple days ago described it as "live and poppin" Now of course I was quick to open my big mouth and tell her that we don't use poppin anymore, J/K. The artists roster included:
Lil Wayne
Plies
Ray-J (I don't know why)
Mario
Rick Ross
Trey Songz
Lloyd and so much more alone with a special guest apperance of Capo's own cerified Jim Jones!
I am quite tired at the moment, so follow this link to get all the photos,videos, and etc.. on the who and what.
What next?
Enjoyed this post..please do not forget to

Suscribe

with your email address to receive future updates!