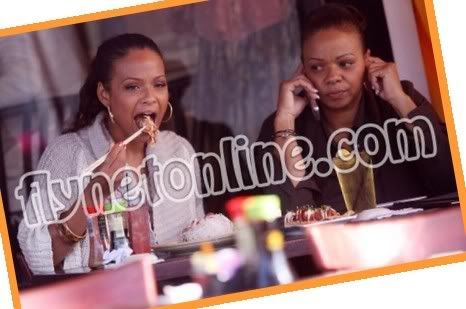 these
good peoples on the photos quite funny,especially the one where her mother is trying to use the phone.
I think Christina's chewing was a little loud because her mom was covering her ears while trying to make phone call!
hehe! I think so too. But I do blame on her though, it is you duty to teach your child how to eat a meal in public especially when there is always a possiblity of cameras flashing everywhere, well in Christinna's case from time-to-time If you know know what I mean *wink* *wink*
What next?
Enjoyed this post..please do not forget to

Suscribe

with your email address to receive future updates!