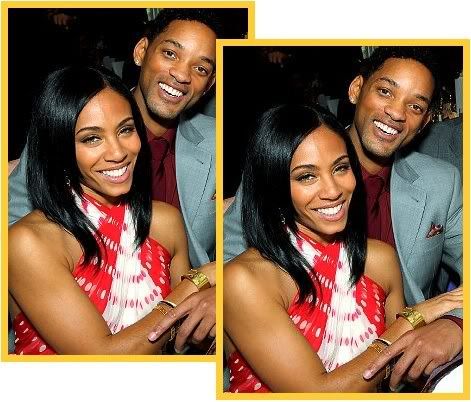 I noticed when visiting blogs now and days that when black couples are married, the majority of my fellow bloggers tries their best to bring them down and will write out any lies in hopes of dirtying their name. Notice that I wrote out 'In hopes' because a real strong marriage with two dedicated people is not going to break by the media.Plain and simple! I think
Will Smith
and his wife
Jada
are the perfect example of that. On yersteday's episode of Ellen DeGeneres Show, Will Smith stated that divorce is not an option for him and his wife. The 40 years old actor said:
What I found is divorce just can't be an option," the actor explained. "It's really that simple. And I think that's the problem with L.A. – there are so many options. So a huge part of the success for [Jada] and I is that we just removed the other options. We're like listen, we're going to be together one way or the other so we might as well try to be happy.
What next?
Enjoyed this post..please do not forget to

Suscribe

with your email address to receive future updates!