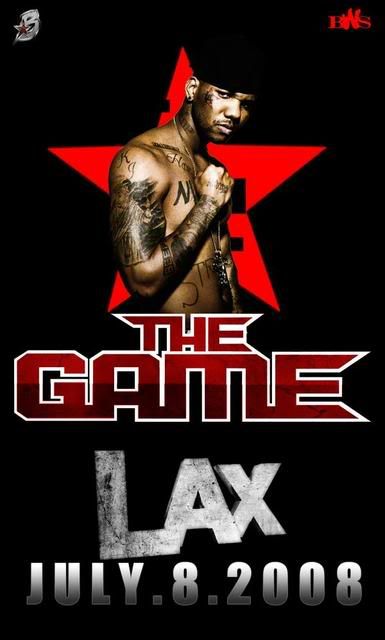 As you might have already be aware.
The Game
is gearing up for his third studio album release in the upcoming weeks. 'LAX' will be hitting stores on July 8th with guest appearances from Chris Brown, Ne-Yo, Rae-Kwan, Keyshia Cole I believe and etc.. New album equals promotions, so Game called into Boston's Jamn94.5 radio station last night to speak on the album and blah! blah! What got my attention is when the interviewer asked him about Dr.Dre producing on the album,
Game got a little salty and responded in a serious tone "Let me make this clear,since people keep asking me. Dre will not be producing on this album or matter of fact on anything I do in the future" Hummmph! Game went further into clarrifying that he personally does not have any problems with his mentor Dre, he just don't know the deal with their work relationship. But again *no beef* Don't you think that is a little shady especially with us knowing how much of a b*tch 50 can be at all times.
What next?
Enjoyed this post..please do not forget to

Suscribe

with your email address to receive future updates!