Daddy Usher inside the store purchasing "little boxer shorts" for the little guy. awwww!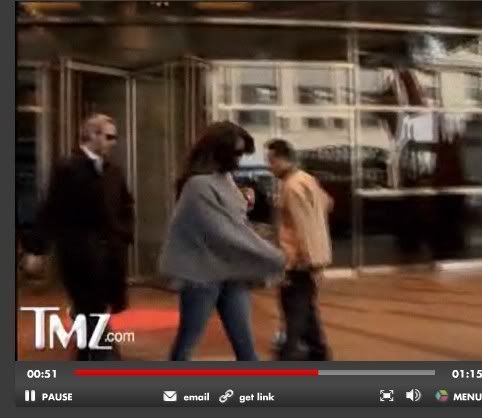 Tameka Foster aka Wifey coming out of the store with Ush and baby Ush behind her. The camera man hollered to Foster: "Hi" Tameka: "Hi!" cameran man: "You look beautiful!" Tameka:"thank you". Well she sounds nice enough*snickers*
Finally someone had the decency to snap...well to video taped Usher's baby.! You know the one where everyone was starting to assume that was never born. Something about Tameka wearing pillows under her shirts or something. *sigh* Anyways I know the photos are blurry than a mofo! but you can click here to view the brief video of Daddy coming out the store with his son courtesy of the somewhat good people over at tmz. :D :D
What next?
Enjoyed this post..please do not forget to

Suscribe

with your email address to receive future updates!