Grammy award winning singer
Beyonce Knowles
is on the April '08 issue of Jack Magazine. I did my best to retrieve this magazine's website but lots of funky links came up so I really am not informed with the cover story they did with homegirl. I don't know about the gold dress, but the shoes look absolutely FAB! FAB! FAB! ;)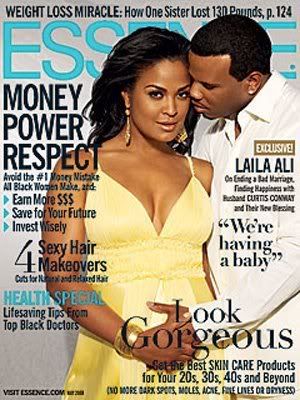 Great news this week for Muhamad Ali's daugher Laila Ali and her husband Curtis Conway ; a former NFL player. Ali spoke exclusively with Essence to reveal her undeniable joy that her and her husband of 11 months are now expectating a baby in the fall. She Says: " I don't know yet if we are having a boy or a girl, but I'm excited that I have a life inside me that my husband and I created." Awww! how glad we over at Repping Beantown are for this couple :) Stay Fab children.
What next?
Enjoyed this post..please do not forget to

Suscribe

with your email address to receive future updates!