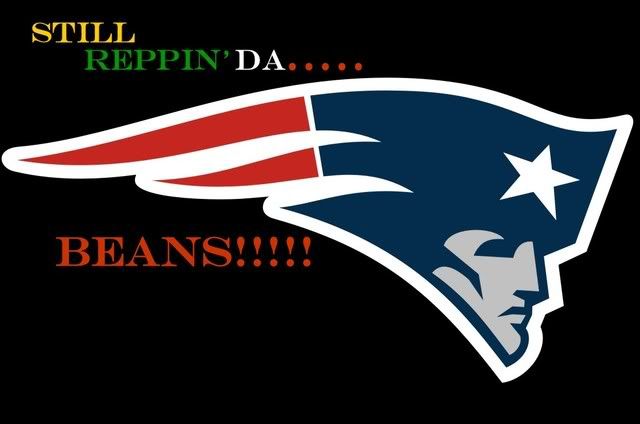 As we all know The Patriots lost last night and Giants won...blah! blah! blah! I peeped that I drove a lot of traffic today in search of the superbowl. I guess people wanted to know what a fellow boston representer like myself had to say. Well here goes... I woke up this morning, took a shower,brush my teeth,did my hair,lotion myself on and went into my closet to pull out my white Patriots hoodie! and what! I rocked that bad boy through out the whole day.Like I said before, I am not that interested in these kind of sports, but I was rooting for the home team. Now they lost, I still say so the f**k what! hehe It's beantown all day.
What next?
Enjoyed this post..please do not forget to

Suscribe

with your email address to receive future updates!