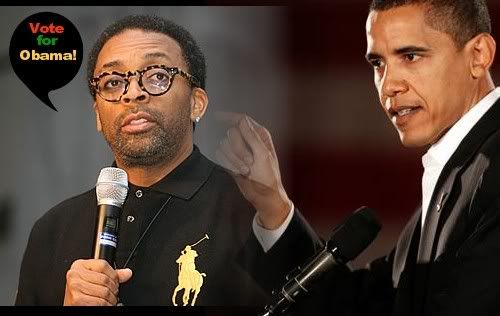 Lot of peeps will be glad to know that
Spike Lee
, the man responsible for on-screen classics such as
'Do the Right Thing
,
'Malcom X'
and much more has nothing but respect and support for Obama. In a recent get together at the University of Dayton yesterday-
monday
the director claims his feelings towards the upcoming election and states:
We are living in some very exciting times.The months leading up to the election in November will determine which way this country is going to go; forward or backward. It's up to you to do the right thing[SOURCE]
What next?
Enjoyed this post..please do not forget to

Suscribe

with your email address to receive future updates!