Check out comedian/actor
Steve Harvey
on the January 28th issue of Jet Magazine going bald! I wonder what that interview was about. Don't you...?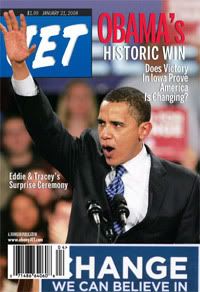 Also covering Jet Magazine is none other than Barrack Obama along with his political battle. I wonder if that man will ever get a chance to become America's first black presindent :(
What next?
Enjoyed this post..please do not forget to

Suscribe

with your email address to receive future updates!