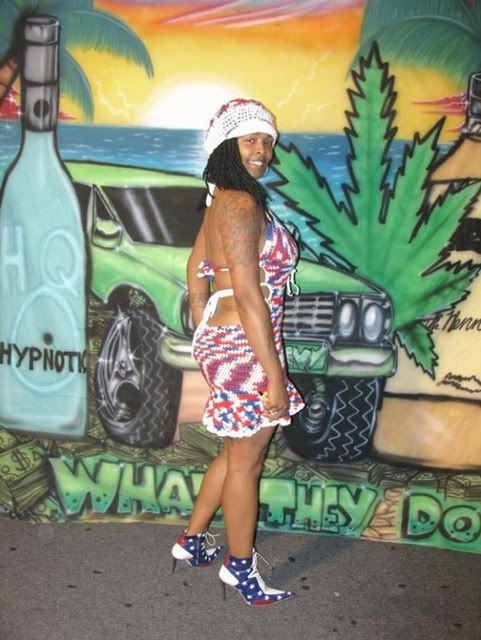 [spotted on Drewreports via C&D]
Wow! we have not have those in a while. Hoodrat rapper (
Khia
) or whatever the hell she is posted up on the corner looking for that $$$..hehe! naaaw let me stop. I don't know what that girl was doing.....Is she itching her booty..ewww! Put some soap and water on it honey.
What next?
Enjoyed this post..please do not forget to

Suscribe

with your email address to receive future updates!