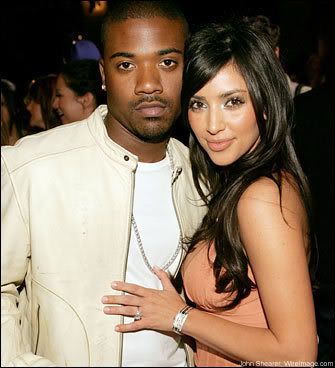 LOL! I do not know how true this is, so therefore read this post at your own risk. While I was browsing around, I found this
interesting post
where it indicates that
Man-Hoe
Ray-J
aka Brandy's little brother is supposeldy coming out with a new album titled Ray-J uncut. This album supposedly features several rap songs which he talks about his sexual prowess. Oh really? and last but not least, Ray-J claims that
Paris Hilton
gave him herpes. Beyond disgusting!Read the complete quote below:
Ray J has a new underground CD which is being described as a precursor to his upcoming album. The CD, "Ray J Uncut" is now being sold at the hip hop underground store Workmens on Melrose Avenue. It's apparently a scandalous collection of raps in which he (above with Lil' Kim) boasts about his sexual prowess and demeans women. He even goes so far and accuses Paris Hilton of giving him herpes! Can you imagine? I wonder what his sister Brandy thinks of this? What an embarrassment to the family he is.
What next?
Enjoyed this post..please do not forget to

Suscribe

with your email address to receive future updates!