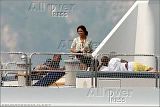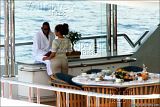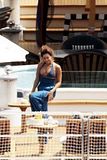 Recent pics from
Jay
and
Beyonce
vacation. You know I have to elaborate on the cmt about the little boy. In the way I see and trust me. You can't tell me different. That is the little boy that blogs were going on about. I think some people might be denying it that,because they have this hating disease against Beyonce. Imean you go and create a
website
,Dam! Look how she's close to that little boy. They just don't want to admit that. The truth is you don't know what the heel goes on in they're lives. Hearing from other people, executives...sources ect.. and all that bullshit don't mean shit! sorry.
What next?
Enjoyed this post..please do not forget to

Suscribe

with your email address to receive future updates!